How to prepare for the period-talk with my daughter?
Before you have the period-talk with your daughter, it is a great idea to gather a sound foundation of information about menstruation and puberty. Doing your homework goes a long way in making your conversations rewarding, and helps you address your daughter's questions, concerns and fears better. Here are some options you can explore to be prepared.
Revise your basic facts of the female reproductive system, menstruation, cycles, symptoms, its impact, etc., even if you are already clear with it. You can use health websites, guides like the Menstrupedia Quick Guide and other websites for quick, reliable research. You can also read your daughter's textbooks to stay updated on what she is already being taught about the matter. This will help you catch up on details and terminology you may have missed, and ensures that you are being accurate while talking to your daughter.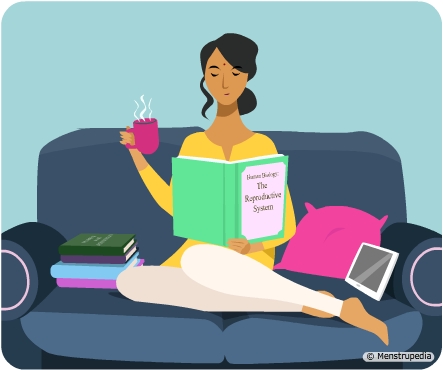 There are plenty of resources, both online and offline, which you can use to figure your way through the subject. While books like Before She Gets Her Period offer tips on talking about periods, various blogs and Q&A forums offer stories and advice by experts, doctors, and other parents. You can find This will help you understand your daughter's position better, so you can give a more informed and engaging perspective.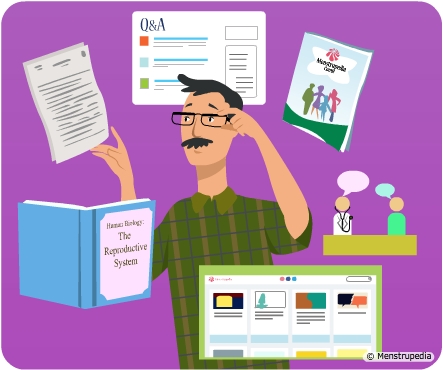 If you are the girl's mother, it can be very helpful to talk to her father, and vice-versa. Work out what information can be taught to her and by whom. Make sure both of you are on the same page about what conversations the mother should have in private, and for which one's involvement may be fun. Try and expose her to multiple perspectives, as long as they are positive. If she has an older sister or cousin, encouraging them to connect over questions can be a good idea, in case your daughter is too shy. The more your family becomes a menstruation-friendly and responsible unit, the more enriched her experience will be.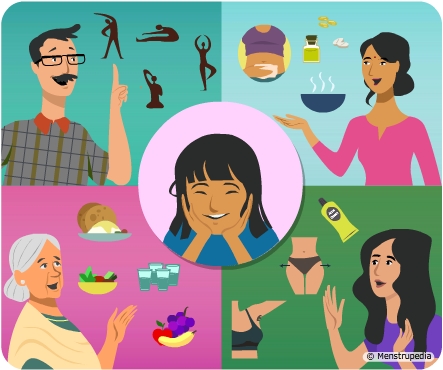 Talk to other parents and teachers
You can engage with other experienced parents to ask them how they dealt with their children approaching puberty. Chances are that you'll pick up new ideas to apply in your own case. Reaching out to teachers, educators and even doctors can be helpful in answering questions that you may have and exploring the most practical solutions to menstrual education hurdles.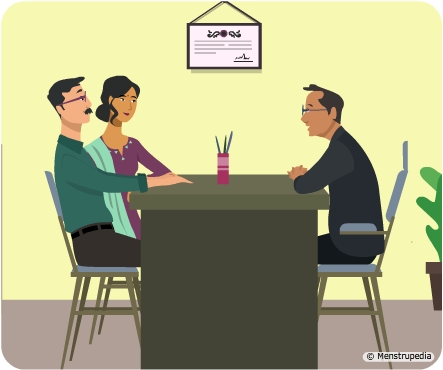 Look for child-friendly resources
Using aids can make the process fun and impactful, especially if your daughter is reluctant to talk. Videos like Hello Periods!, DVDs, pictures, Menstrupedia comic, and leaflets are some ideas for supplementaries. Gift books are written for preteens like The Care and Keeping of You and Growing Up: It's a Girl Thing, for her to read. However, remember to reconnect frequently by talking about what she's learned and answering pending questions, or reading parts of the book together. Encourage her to explore websites like The Period Blog and Menstrupedia Blog. This ensures that she gets information from you before hearing about it from other sources, but shows her that she need not depend on you entirely. Keeping everything you need ready beforehand can transform the conversation from boring to memorable.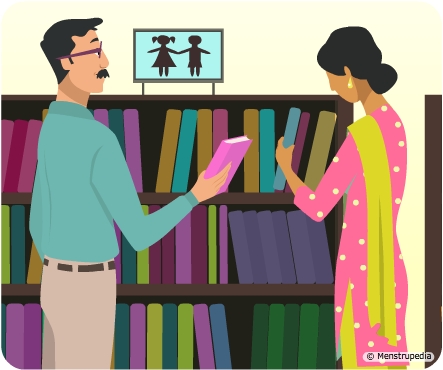 Illustrator: Priyanka Tampi