This is a winning entry of our writing contest on "Periods and Popular Culture" by Namitha N.
"Hellooo everyone…So today is the first day of my periods this month…yeah, you heard that right…I just said "PERIODS" and now I'm into something which you people might think is really weird…I'm doing a vlog on my period days here, in this YouTube channel of mine. From the very first day of my period cycle to the last!"
This is Rithu, a 12th grade student, a budding menstrual educator, and more importantly, a kind and responsible social being. Lockdown actually opened up a vast and wonderful virtual world to this 17 year old. She started a YouTube channel to overcome her boredom and came up with the idea of doing a period vlog. Hailing from a rural area and getting her education in a government school with not many hygiene facilities for girls, Rithu knows how hard menstruation could be in such an environment. From a society where girls and women are not even allowed to spell 'P.E.R.I.O.D.S.,' our young activist wishes to build a period-friendly society so that coming generations can experience their menstrual cycles with all possible facilities at their beck and call.
Now here she goes…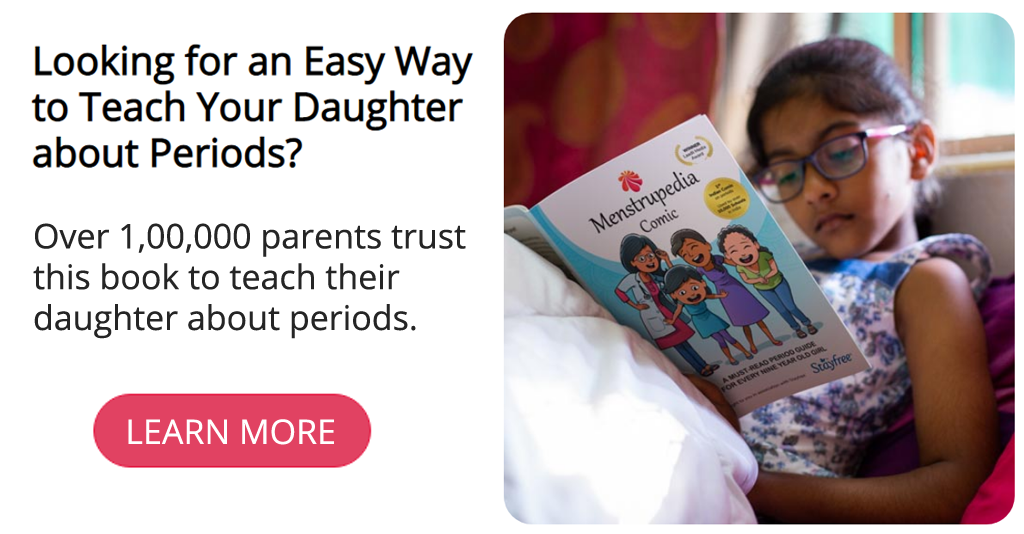 "So guys…this period vlog of mine is with so many specialties, the most important one being, that this is the first time I'm using a menstrual cup in my life…I haven't used a menstrual cup so far because it was recently that I came to know about it. I had no idea what to do with this thing…it actually gave me a shock on the first see, a 'cup shock' as they say cause I wondered: how can this be inserted into our body though? But, after a series of research and doubt clearances, I definitely would say that menstrual cups are a trophy for all the powerful menstruators out there…Go grab one and treat yourself with the most safe and comfortable periods ever!" This is what Rithu declared in her period vlog about menstrual cups. After she posted this, the outcome wasn't a pleasant experience for her because she was made fun of for speaking out loud about periods and was even called "shameless." She was also asked to stop her period vlog series.
But this was not enough to put off the fiery spirit in her. Instead, Rithu was set ablaze and she went on posting her vlogs, helping many overcome their fear and shyness in addressing periods. After her very first attempt in addressing menstruation in public, Rithu organized a stand-up comedy show which she thought would bring even more people together and would help spread the message. As expected, the show gained popularity for the unique theme she brought about and she was well appreciated for her efforts. Rithu realized the fact that "Blood stains can really trigger people, especially if it's on a women's dress."
"My ultimate aim was to bring together periods and popular culture. When a topic like menstruation is being introduced into the public eye through something which most of us are never bored of or via something new which we haven't explored before, the curiosity to study about menstruation would inevitably grow in us. When I started a period vlog and did a stand-up comedy show, I knew people definitely would take a look at it, for periods haven't been popularized through these ways and despite all the negative reviews I received, the only thing I looked for was, how many of my audiences got to know about menstruation, of the problems faced by menstruators in current society and think of what measures should our government opt to fix our problems? I'm happy to report that my efforts are seeing the light. Even last week, a sanitary napkin vending machine and an incinerator was placed in our school and the authorities assured a regular supply of clean water to us."
Naturally, Rithu was on cloud nine as she was attending an interview for the efforts she put into popularizing menstruation. "Films are not my choice of mediums in popularizing menstruation….every time I analyze a film dealing with menstruation, I see no woman coming to the front row and talking for herself. I was disappointed at the way in which women were pulled aside in such a scenario. I wanted both men and women to stand side by side and talk and discuss about this together. Equality was what I dreamt of in each and every situation and I tried my best to reflect that in my work as well. My period vlogs were edited and cross checked by my male friends and I had a huge male audience for the stand-up comedy show…I'm more than happy that I could do this," Rithu said, making her point of view clear. Popular culture is a vast area to be discovered, and it definitely is a very useful platform to bring forth new ideas, bust taboos and more. Be it films, YouTube channels and stand-up comedy shows, these are not the only platforms…there are a thousand such stages for us to address such issues.
If a 17-year-old could create such a small yet meaningful revolution within the limits society has set upon her, why can't we even give it a try? Why haven't we made use of all the options we are provided with to normalize periods? Rithu is one among the thousands who among us is in this journey to have paved the way, but we must remember always, that we are in this together!
Author: Namitha N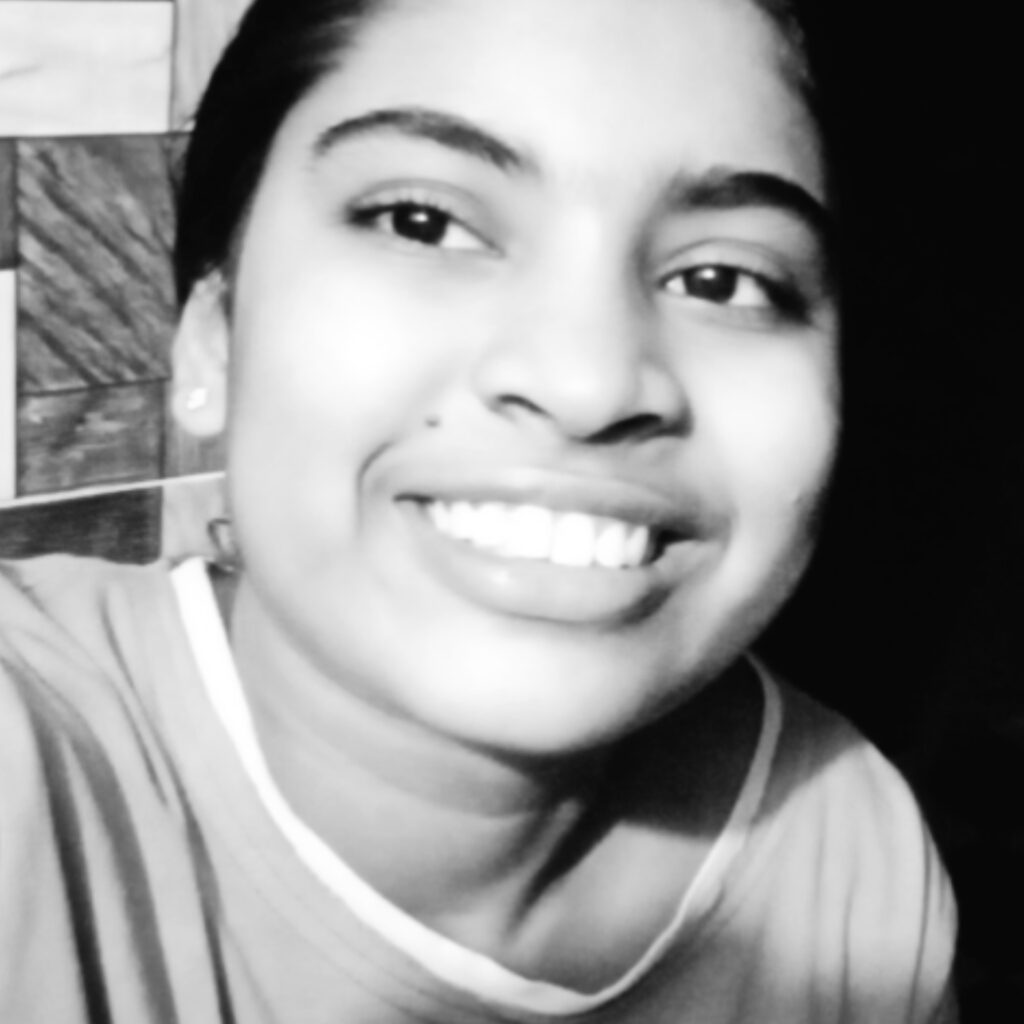 Namitha N is a 2nd year BSc. Botany student from Kerala. In her own words, she is "a girl who's always into thinking and rethinking and thereby living in a fantasy world build by herself". She is looking and working for changes everywhere, because old isn't gold anymore. Here is the link to her Instagram: instagram.com/nami_padma
Edited by: Divya Rosaline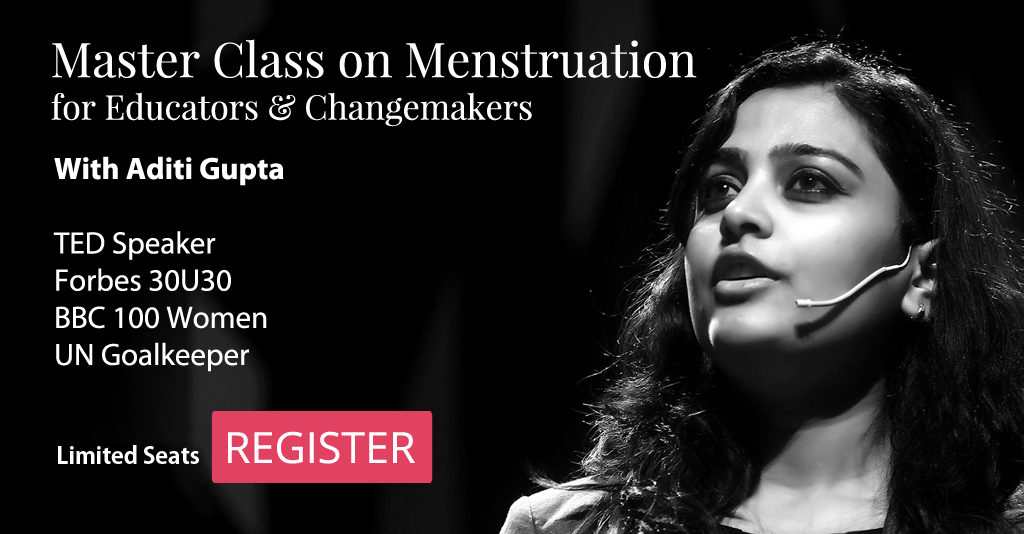 0