This is a winning entry of our writing contest on "Periods and Popular Culture" by Sahruda PDV.
Hello Readers! I am Sahruda, studying in Grade 4, based in Coimbatore. As a 9-year-old, I am yet to experience or personally understand the 'Menstrual Cycle', but the topic assigned is about the influence of movies, songs and serials, in relation to periods and related information. Hence, I wanted to share my experience of coming across this and how my awareness got built around it.
While I do know that my mother goes through these cycles of periods every month, I didn't really get to know or try to learn more about it much until a year ago, when I came across one of my icons, P V Sindhu's advertisement on the television. That's what initiated me into this area, and I asked my mother what this ad was all about and, why do we need these pads in the first place?
To be fair to my mother, she tried her best to explain to me by coming down to my level of understanding, breaking down the "menstrual cycle" and its related impacts on a girl. She spoke to me about the need for pads and how people used to struggle in the past due to a lack of them. This conversation also led me to understand that in the past it was not a topic that people used to discuss even among women and that the first experience was always a surprise for a girl, with some elements of excitement by being the center of attraction, getting gifts and other such, but mostly of pain due to a lack of awareness of what periods were all about.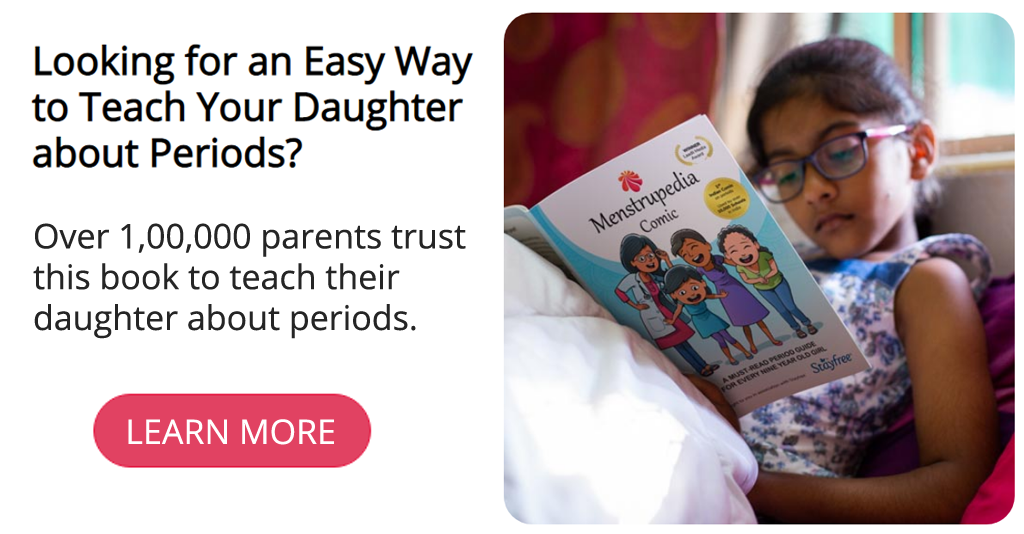 Since my questions were kind of never ending as usual, my mother decided to expand her approach of making me understand this concept by researching and introducing me to people working on causes for creating more awareness about this taboo topic. This is when I met Aditi ma'am. I even attended one of her Master class." In this session, I got inspired about the cause, the impact many girls face due to these taboo topics and more. Due to this inspiration, I wanted to participate in the essay competition in order to share my little knowledge, experience and understanding. I have also resolved that I would in the future use this knowledge to support and help other girls who would require it.
Coming to the extent that movies, songs and others influenced me, I would like to share that what I really came across on this topic was mostly via advertisements like the ad I mentioned and of the other brands. Of course, the movie Padman was also watched, through which I understood the difficulties women face, especially poor people. The need for people to use pads against other traditional methods, and of course the immense sacrifices the hero had to go through to support those in need was inspiring.
I have also come across periods in social media, especially when I was watching this YouTube channel and came across the ad where I saw many people commenting negatively and advising Sindhu that she focus on badminton rather than doing "taboo" advertisements. I am strictly against such negative people who are still trying to see this from a taboo perspective rather than understanding that such ads from icons is what helps initiate girls my age to plunge into this taboo topic, understand and prepare ourselves for this important day that we must face with more awareness and understanding to help us go through these tough days throughout our rest of our menstrual lives.
Hence, I request all those who want to push this topic under the carpet or discourage people sharing their knowledge about periods, to stop and to allow us youngsters to better prepare ourselves and our minds to be ready to face tough days ahead of us with a smile on our face. And also, to allow more icons and stars to take up these taboo topics and to help create more awareness about it across the country.
Author: Sahruda PDV

Endearingly known as Stunning Sahruda, she is a 9-year old girl with a passion for dance, sports, science and more. She is in the process of completing her Grade 4. Her journey started successfully and she has won many prizes and awards since the age of seven. She even has 2 Elite World Records to her name! Here is the link to her Facebook: https://www.facebook.com/sailajasarma
Edited by: Divya Rosaline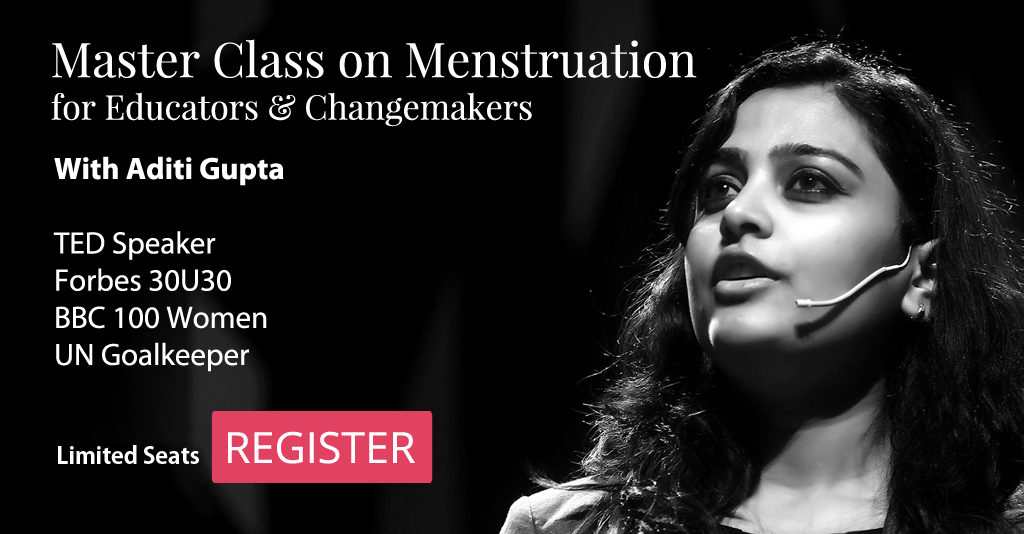 7