Menstrupedia is back with another writing contest. We have been loving the ideas and perspectives that you have been sharing with us, and thus, can't wait to hear more from you!
The theme for this contest is 'Periods and Technology'. The past few years have seen a lot of technological advancement. From standing in-lines to make a call, to making calls on-line, we have come quite far. How does the natural phenomenon of menstruation fit here?
Here are some questions you can ask yourself, to help you get started.
Prompt #1
Is there an intersection of technology and periods?
What effect does technology have on periods?
Is it making it easier, or complicating things? Or is it something in between?
Note that technology isn't limited to just digital items; it could be medication, garments, or whatever you think fits. The world is your oyster!
Prompt #2
How do you think periods and technology will intersect in the future?
The future can range from tomorrow, to 100 years later. It could be set in your hometown, or a fictional, dystopian city, or anything in between.
Let your imagination run wild, we want to see how you bring these two themes together.
What's in it for you?
● The winner gets a free Menstrupedia Comic Book, Master class pass and our signature t-shirt or a hot water bag cover, along with a personal message from our co-founder Aditi Gupta!
● The runner up gets a free Menstrupedia Comic Book and Master class pass with a personal message from Aditi!
● Third place wins a free Menstrupedia Comic Book along with Aditi's personal message!
A few guidelines for the submissions:
● Your entry should be in English.
● Story/Sketch submission (written) – Article should be between 800 to 1000 words in a .doc/.docx file
● Poetry submission (written) – Should be more than 250 words in a .doc/.docx file
● A high-resolution picture of yourself, a short bio and your Instagram, Facebook, Twitter handles/links to your blog page to tag you! Please note that the written piece should be your original composition.
In case your story is inspired by some other piece of writing, share the link and reference and give due credits.
Send in your entries to write@menstrupedia.com
Last date of submission: 12th December, 2020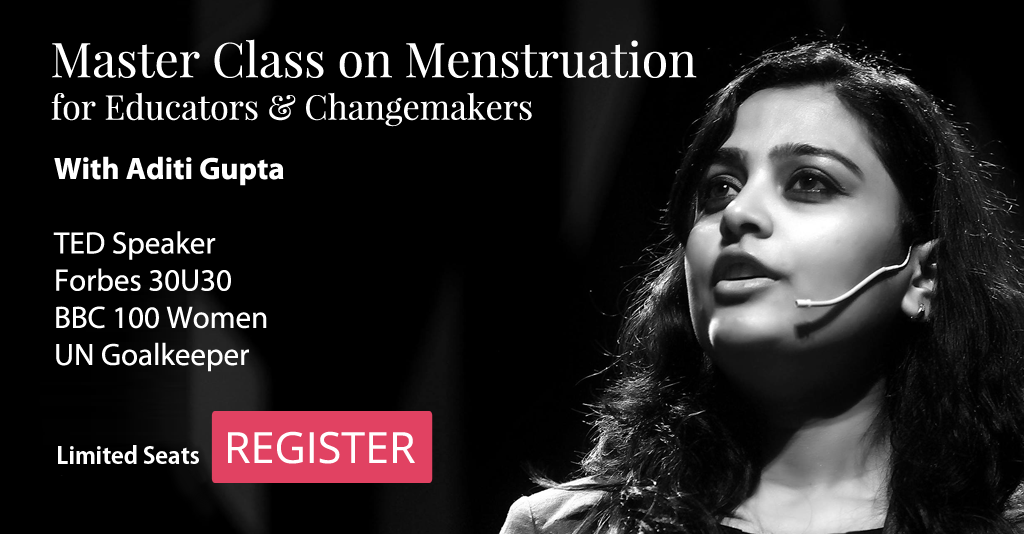 0